What am I noting today?
March 5, 2020
St Piran's Day (or Gool Peran in Cornish) is the national day of Cornwall. The name derives from one of the patron saints of Cornwall, Saint Piran, who was also the patron saint of tin miners.
The History of St Piran's Day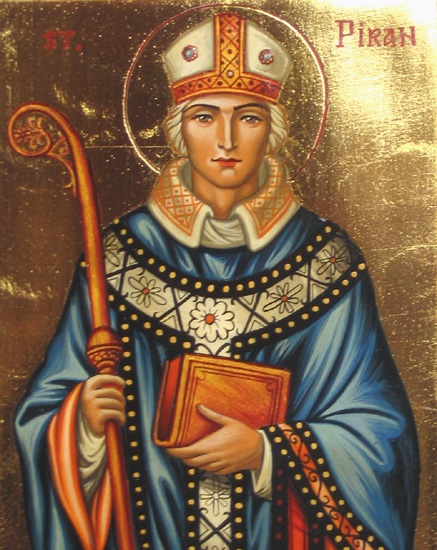 Legend tells that Piran was a 5th Century Cornish Abbot originally from Ireland. The Irish King was suspicious of his powers and cast him off a cliff and into the sea tied to a millstone. Piran survived the stormy seas and washed up in Perranporth, Cornwall, where he built an oratory to promote Christianity and adopted disciples who were said to be a badger, a fox.
Cornish tin miners